We have more than 600 hectares of our own plantations crop in the valleys of Copiapó and Ovalle, in the III and IV regions of Chile. In each field we have fumigation chambers, automated and chilling packing rooms that allow us to shorten the time between harvest and packaging.
In addition, we are co-owners of a modern cold storage, Frigoríficos del Limarí, of over 5,000 square meters, located strategically in El Palqui, 40 kilometers from the city of Ovalle..

We export more than 7 million kilos of table grapes, 10 million kilos of citrus fruits and 0.2 million kilos of blueberries year around to our customers.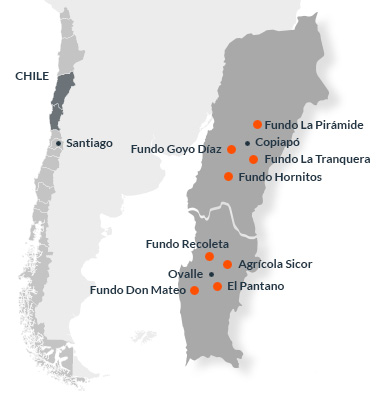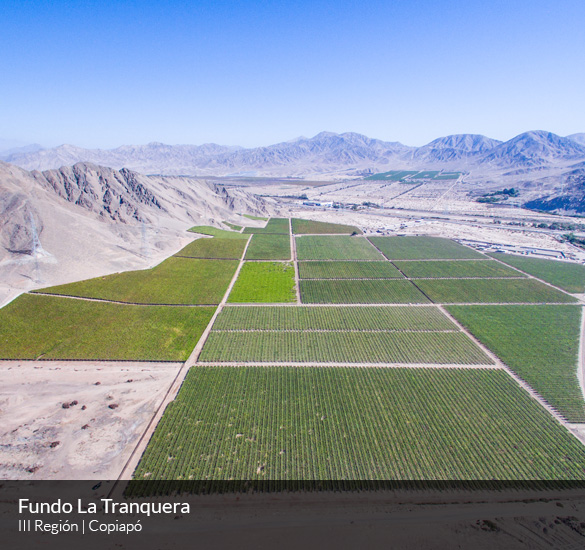 Farms III Región

FUNDO LA TRANQUERA | Copiapó
FUNDO LA PIRÁMIDE | Copiapó
FUNDO HORNITOS | Copiapó
FUNDO GOYO DÍAZ | Copiapó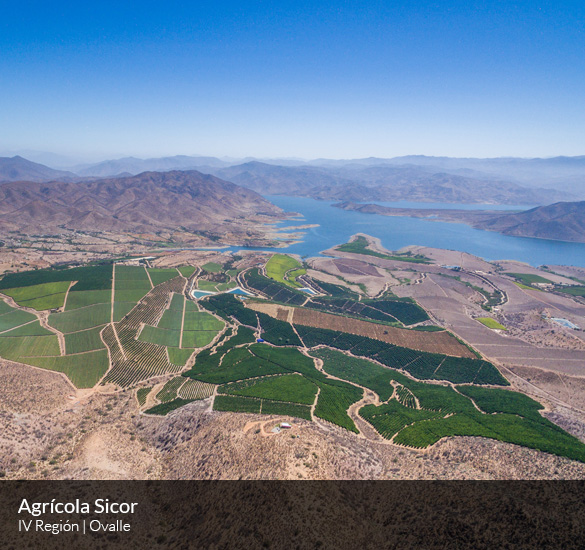 Farms IV Región

AGRICOLA SICOR | Ovalle
EL PANTANO | Ovalle
FUNDO RECOLETA | Ovalle
FUNDO DON MATEO | Ovalle

Trust in Norfrut
Get the top-quality fruits with international standards.